Making Dance History
06/27/2014 09:24AM ● By Christina Freeman
Mark Morris Dance Group performing "Dido and Aeneas," featuring from left to right, Perry-Mansfield alumni Amber Star Merkens, Domingo Estrada, Jr., Rita Donahue, Maile Okamura and members of the company. Photo by Susana Millman/Courtesy Perry-Mansfield
By Jennie Lay
Holding up a century-long tradition, this summer Perry-Mansfield dancers will learn the techniques and choreography of the most influential and prolific modern dancers of our time. Their lessons are being passed along via the dancers who had it ingrained in their bodies first-hand from the likes of Bella Lewitzky, José Limón and Mark Morris.
"My dream is for Perry-Mansfield to be a library archive of 20th century contemporary dance, where all the streams of all the people who are still alive who danced with these people come here to teach – and hopefully we can archive their work," says Perry-Mansfield executive director Joan Lazarus. "It's not just that we're 100 years old. You should be able to come and see the rivers of those wonderful mainstream techniques. They were here."
Lazarus says she set her sights on incorporating legendary choreographer Mark Morris this summer, because "he's a genius." Mark Morris Dance Group education director Sarah Marcus says the company was immediately drawn to Perry-Mansfield's "three-pronged approach" of learning "historical, contemporary and current choreography."
"Mark is such an important part of the current dance culture and what's happened over the past 30 years," Marcus says. "He's got enough history and work to be a part of any dancer's training, whether you're looking to be a professional dancer or not. It's become an integral part of any dancer's training."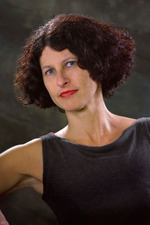 Teri Weksler
Teri Weksler, a founding member of the Mark Morris Dance Group, will spend a week at Perry-Mansfield this summer, setting sections of "Dido and Aeneas" on students. Mark Morris choreographed the piece in 1989, during the company's time in Brussels. It is a dance adaptation for 12 dancers, including a Greek chorus, of Henry Purcell's 1689 opera based on Virgil's tale of Aeneas' affair with the Queen of Carthage on his way to founding Rome. Morris himself danced the roles of both Dido and the sorcerers until 2000.
This is an unusual partnership for Mark Morris Dance Group. They have never before contributed anything quite like what Weksler will bring to Perry-Mansfield, although dance departments from Julliard to Case Western have commissioned Morris to teach and set his work. Marcus says she had never heard of Perry-Mansfield before, but as soon as she announced the partnership, "all these dancers started popped up saying they went there." Three current members of Mark Morris Dance Group are Perry-Mansfield alumni.
Weksler will teach "Dido" as a learning experience, but Perry-Mansfield students will not perform the piece. "They are allowing open rehearsals," says Lazarus. "People can witness the repertory process." The piece will be in rehearsal during the camp's annual community open house on Sunday, July 13.
"I'm really thrilled with the people who have arranged their lives to be a part of the Perry-Mansfield experience this summer," says Lynda Davis the camp's new dance director. Davis brings a wealth of performance, choreography and teaching experience to the camp, having been a featured dancer with the Bella Lewitzky Dance Company, a member of the Gloria Newman Dance Theatre, artistic director and dance school dean at California Institute of the Arts and a 35-year dance faculty member at Florida State University. "The artists coming together are as interested in each others' work as their own. It's a good side by side ride."
On par with the Mark Morris opportunity, Davis says Perry-Mansfield's other dance influences this summer are equally as exciting. One repertory class will learn a piece by legendary dancer and choreographer Dan Wagoner, Davis' close colleague and an original Paul Taylor dancer who performed with Martha Graham and Merce Cunningham. "The gift is in more than one person having the experience to learn the repertory," Davis says. "The performance is interesting because you share it with the audience. But for the developing dancer, this is the real opportunity."
Dancers will also work with former Dance Theater of Harlem member Anjali Austin and choreographers Amy Siewert, Gabriel Williams, Antonio Brown and Daryl Williams, as well as learning and performing one of Alex Ketley's works set by dancer Courtney Mazeika. John Pennington, a former member of Bella Lewitzky's company who is now co-director and reconstructor for the Lewitzky Dance Gallery, is teaching a piece for the annual Evening of Dance.
"In terms of dance history in America, Bella was the West Coast Martha Graham," Davis says. "I love the way that John has used the positive influences of Bella's training and intention with his own creative interests."
This fusion is the magic of bringing artists together at Perry-Mansfield. Davis says students would never typically have an opportunity to work with these busy artists who are usually off creating in vastly different geographic spaces. She calls the inaugural Mark Morris residency "a unique and special opportunity for Perry-Mansfield. I'm grateful we're going to get the experience. It's groundwork."
Alumna Thoughts
Perry-Mansfield alumni and current Mark Morris Dance Group member Amber Star Merkens foreshadows what Weksler can expect when she arrives in Steamboat this summer: "There's nothing quite like dancing in an open air studio in the mountains of Colorado – birds greeting us during the morning ballet class, horses galloping by during composition, fireflies dancing with us as we rehearsed into the night. It was magical and inspiring. The people at Perry-Mansfield were also amazing. A warm atmosphere full of talented students, and teachers from the best companies, who maintained the highest standards even in the most idyllic and relaxed setting! I made long lasting friendships and happy memories."