100 Years of Famous Faces at Perry-Mansfield
06/09/2013 05:10PM ● By Christina Freeman
Agnes De Mille, the iconic American choreographer, taught dance at Perry-Mansfield in the 1930s. Photos courtesy History Colorado - Perry-Mansfield Dance Camp Collection.
Steamboat Springs, CO - Since frontier days a century ago, when teenage cowboys hid behind trees to catch glimpses of dancers leaping through the aspen groves at Perry-Mansfield dance camp, the school has nurtured young talent. Groundbreaking dancers, choreographers and actors honed their art in Strawberry Park, long before they became famous.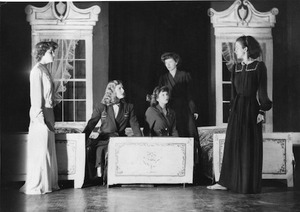 LEORA DANA AND JuLIE HARRIS, two future Tony Award winners, perform in "Letters To Lucerne" at Perry-Mansfield.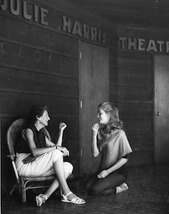 JOAN VAN ARK, the "Dallas" star, attended Perry-Mansfield as a young aspiring actor in the late 1950s. She likely learned of Perry- Mansfield after interviewing Julie Harris as a student reporter.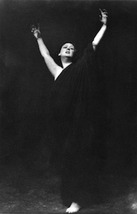 ISADORA DuNCAN, the famed modern dance pioneer, performed barefoot during her 1915-1918 tour, when she is thought to have visited Perry-Mansfield.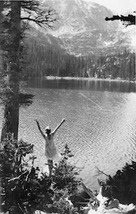 "DANCE OF THE WATER NYMPHS" – Inspired by their natural surroundings, 1920s Perry-Mansfield dancers were regularly photographed depicting this famous dance from "Lorely."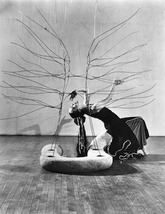 MARTHA GRAHAM – Often referred to as the "mother of modern dance," Portia Mansfield was a champion of Graham's technique, and Graham visited Perry-Mansfield during the 1930s.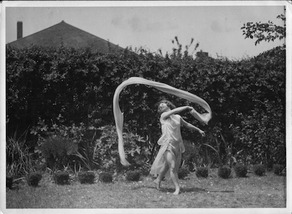 FREE FLOWING SCARVES – Portia Mansfield often incorporated these elegant props in her choreography.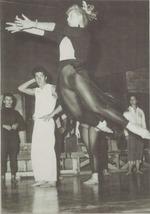 DUSTIN HOFFMAN was a young Perry-Mansfield student in the 1950s. The Academy Award-winning actor takes a dance class from Helen Tamiris, who choreographed her most famous piece, "Walt Whitman Suite," after her summer at the camp. Tamiris was married to Daniel Nagrin, another influential dancer/choreographer who taught at Perry-Mansfield and danced all over the world.