Favorite Things - Local Designers Shop to Accessorize
02/25/2013 07:55PM ● By Christina Freeman
By Jennie Lay
We turned to local home design gurus for help compile a list of their favorite things. They shopped so you don't have to. The result of their retail therapy? Lots of cool ideas to transform a house into an irresistible home.
Valerie Stafford and Bruce Caplowe, Rumor Design
Valerie Stafford is a Ventura, Calif., native who has lived in Steamboat Springs for a dozen years. Bruce Caplowe is a New Haven, Conn., native who has been here for 38 years. Together, they are Rumor Design, crafting a style they call "eclectic, livable, comfortable."
On their design philosophy: "We like to have fun when we design, and it's nice to have a design element that is a surprise (not for the owners but for the space) – something that brings interest or conversation to the space. We also like clean, simple styles that are warm and inviting and most importantly, we want the design to work with the lifestyle of the homeowners. We really love getting out of Steamboat to gather inspiration. When we step outside our everyday environment it allows us to look back in, lovingly, with fresh eyes. It's good to see how people in other places use their spaces…it can bring small details to light."
Local artists they love: Nancy Jeffery, whose unexpected juxtaposition of subjects reminds them of Salvador Dali. Also, Artifact furniture makers Brian Leach and Cactus Nemec, who combine wood and wood inlays with tailored steel work. "Their connections are clever and well though-out. Contemporary, industrial, Asian, artisan – they capture it all," Stafford says.
Advice on using traditional Steamboat décor kitsch: "There are certain ski area relics that will always be fascinating and can work in any space, whether borrowed from the European ski heritage or found laying around in the Old West mining days (i.e. skis, poles or even cranks and wheels of old mining carts). Those items provide a connection to our past that we can all appreciate. At the very least, it makes us thankful for the gear we have now!"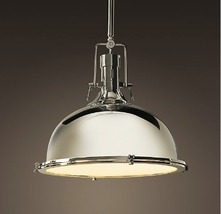 Harmon Pendant Light
With a polished exterior that is modern and sleek, this updated version of an industrial lamp could have once illuminated a factory line or a Hollywood movie set. The thoughtful frosted glass diffuser makes this pendant a great accent for any kitchen or workplace.
$379 at Restoration Hardware
_
_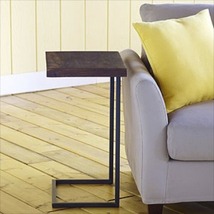 Accent C Tables
Also known as laptop tables, the C table comes in different shapes, sizes and materials such as wood and metal. Easily pulls up to a sofa or bed.
$319 at Rumor Design
_
_
_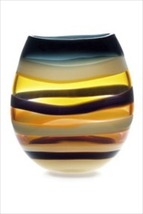 Caleb Siemon's Glass
Known for thick glass with rich color, Caleb Siemon creates gorgeous bowls, vases and pendants. When you need a little eye candy to complete your space, consider using artisan glass for its organic brilliance.
$700 Ten-Banded Vase at www.unicahome.com
_
_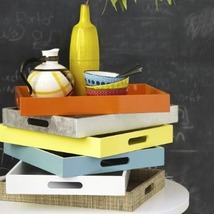 Colorful Caddy Accent Trays
What a great way to be organized and stylish. Always great for cocktails, breakfast in bed or for turning the ottoman into a coffee table, available in every medium imaginable, you can find the right size, shape and color that suits your style.
Available at most home décor retailers, online and off.
_
_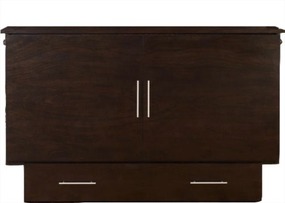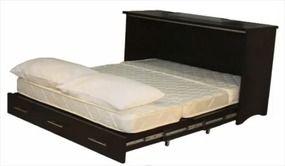 Genius Guest Bed: The Murphy Credenza
Get the perfect functionality without the permanence of a Murphy bed. Can be moved to whatever area you need, whether there is a low, sloped ceiling or staircase.
$2,895 at Zing
_
_
_
_
_
Born in Chicago's Norwegian neighborhood of Chicago, Irene Nelson first skied on the waterfall in front of the Windy City's Olsen Rug Factory. She came to Steamboat in 1970 with four kids, two dogs and a cat. The 32-year veteran ski instructor calls her design style "curious," preferring timeless design to the latest fashion: "I am an extreme fan of mid-century modern but never get to do it. I truly believe that an owner should have their own home that reflects their lifestyle along with their fantasy."
Advice on functional design: "I always have railed against an overload of ceiling cans (I much prefer reflected light or display light or task light.), humongous south-facing windows with round tops (It's impossible to control light except to cover them again…not an inexpensive option.), and lever-handled outdoor entry hardware (Bears can open them as easy as the humans).
On local art: "I am a huge fan of the excitement of our local artists and functional artists. I started the Steamboat Art WORKS group, which is intended to make known the skills and talents of the local craftsmen available to all via the internet. If you are looking for something, it is better to custom design it and have it made locally."
Advice on using traditional Steamboat décor kitch: "I LOVE the history of Steamboat. Starting with the Utes, the trappers, the pioneers, the early ski history and all the way to the Olympians and the best socks in the world. A lot of mistakes have been made along the way and I involve myself in the fight against making any more."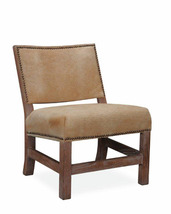 Shin Toaster Chair
In Steamboat two things are sacred: The view and the fireplace. This "seating accessory" chair is so small that it does not take away from the glowing embers of the fireplace or the glory of the views, yet it is amazingly comfortable for little kids and big cowboys. Never had anyone not love it in any material.
$750 at White Hart Gallery
_
_
_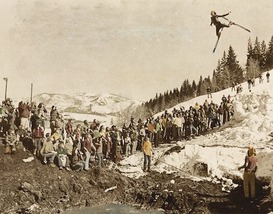 Photograph
Take an image, be it an old family photo or a microscopic photo of a leaf, and have Joel Shulman at PhotoGraphicsArt blow it up to any size on canvas. Then do a little hand-coloring to make it work with the sofa below. Voila, you have artwork that is unique to you and for you. On canvas there are no reflections from glass so you can enjoy it from any angle.
Nelson's own creation pictured here: Billy Ward circa 1977, just realizing that he jumped so big that he is going to land beyond the pond they dug for the Spring/Splash event at Howelsen Hill.
_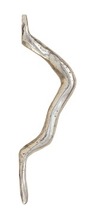 David Marshall's Handles
Sculptor David Marshall will forever be remembered in Steamboat for his contribution of the images on our bus shelters. He lives in Clark and is monumentally talented. Every time I see his work, I get another delightful surprise. His sculptural approach to endless everyday products is beyond belief – these 14" handles are two of many, and he goes effortlessly from small drawer pulls to jewelry to stair railings and more.
From $70 at Artists' Gallery of Steamboat
_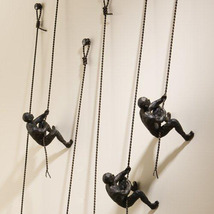 Climbers
These whimsical cast metal guys on 42" of twisted wire rope make quite an impact climbing your fireplace – or better yet, the mirror in your bathroom for a morning boost.
$82 at White Hart Gallery
_
_
_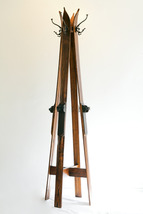 Ski Hall Tree
Beautiful memories you can hang your hat on. This is a wonderful functional item that combines sculptural quality with our heritage. Build your own or buy it.
$620 at TK
_
_
_
Hailing from Birmingham, Ala., Christine Loeb has lived in Steamboat for seven years. Her design style has a split personality: "For clients, my style is client-driven. I strive to bring out their individual personality in their interiors. For me personally, I'm pretty eclectic. I gravitate towards clean, fresh, airy, classic interiors. I love mingling a variety of styles, periods and colors to achieve something unique."
Local artists she loves: "Theresa Rogers is a local 'to the trade' seamstress. She has a real love for fabrics and works with designers to achieve one-of-a-kind window treatments, bedding & pillows." Also, I love to work with local artists to achieve something unique in a home. I worked with Larry Pierce on a powder room installation showcasing each Steamboat season for the Australian homeowners. We floated each photograph between glass and framed it with a simple black frame so as not to detract from the photography." View Pierce's photographs at www.larrypiercephoto.com.
On inspiration: "I like to sit alone in my office and peruse design magazines. I have a problem throwing away design magazines – even a tiny detail could spark a great vision. I also love to search www.houzz.com."
Advice on using traditional Steamboat décor kitsch: "I recently took a Steamboat trail map and had it blown up to fit down a long hallway. The hallway leads to a ski-in/ski-out access. The idea there was to allow the owners or renters to be able to strategize about where to ski and meet before they hit the slopes."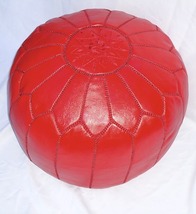 Moroccan Poufs
At 19" wide by 13" high, these are great as footstools to accompany club chairs or additional overflow seating when needed.
$179 at www.berbertrading.com
_
_
_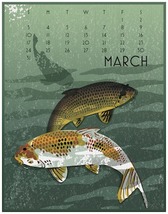 Linnea Design Poster Art Calendars
Hang these on your wall and have a new piece of artwork to look forward to every month. The artwork is always beautiful.
$48 at Branches
_
_
_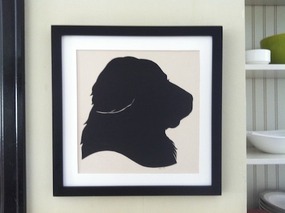 Cut Arts Silhouettes
Send Karl at Cut Arts a profile photo of your loved ones (pets included, too) and he will create a one-of-a-kind portrait for you.
$25 for a 5x7" to $250 for an 18x24" at www.cutarts.com
_
_
_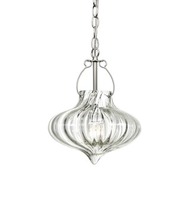 CX Design Lighting
CX Design specializes in custom hand-blown Murano glass lighting. Its styles are versatile and can easily translate into a variety of home aesthetics. The glow they cast on the ceiling is as pretty as the fixture itself.
The pendant shown is Maya Cristallo: $590 at www.cxny.com
_
_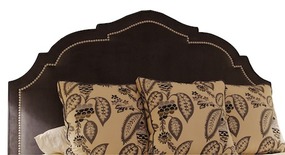 Upholstered Headboards
I love designing custom furniture for clients. Custom headboards tend to be less expensive than purchasing a whole bed and they make a great statement as the cozy, focal point of a room. Pricing depends on fabric selection, design and dimensions of the bed. www.cwcdesigns.net
_
_
_
Lynne Bier's 25 years in Steamboat include having owned landmark home design and furnishing businesses, including The Front Page, Barton's of Steamboat, and now Home on the Range. Her style leans toward "rugged elegance" – although she's uncharacteristically working on a Frank Lloyd Wright-inspired home right now that she loves.
Local artists she loves: "Pete Schroeder and Chris Drobeck (Nordic Steel) both do fantastic ironwork…stair railings, chandeliers and fireplace screens….a steel grid over the kitchen for lighting, stunning stair rails. Julie Anderson and Greg Grasso make a great team for custom tiles and stone countertop fabrication – Julie is also a master at applying American Clay finishes that have a depth and luminescence to the final product that is hard to achieve with other materials. Lee Gamble does faux finishes on plaster, drywall, wood and metal – she can make an ordinary wood column look like it is made out of antiqued copper! Rustic Woodworks…they are masters at working with reclaimed wood."
Advice on using traditional Steamboat décor kitsch: All of it in the right place and quantity. The interesting thing is that antler items, reclaimed wood, metal and repurposed items are currently part of a worldwide trend, so Steamboat "kitch" is cutting edge! A great local source for Steamboat kitsch is the Artisans Market. I have been buying spurs, saddles, quilts, lassoes and old buckets to turn into sinks from Jan Lomas for just about as long as I have been doing interior design in Steamboat.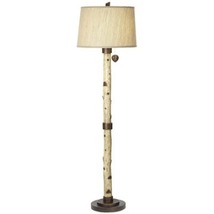 Birch Tree Floor Lamp
This is a great example of using "off-whites" to warm up your space. An added bonus of using a lamp like this is that it brings in the rustic/natural feel that we are so fond of seeing in mountain design.
$249 at Home on the Range
-
-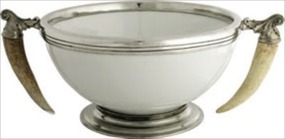 Porcelain & Pewter Serving Bowls
Ideal for a classy winter escape. The color and texture of the antlers add a rustic interest to the pieces, while the shine of the pewter helps to cut the starkness of the white. Great as a centerpiece on a dining or coffee table, or for serving at an après ski party.
From $350 at Home on the Range
-
-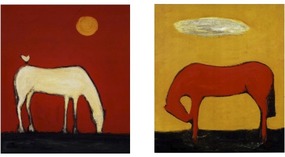 Horse Prints
"Free Ride" and "Under a Cloud" are a couple of my favorites. They are so versatile because they combine contemporary with rustic in a way that is just so Steamboat. I love the way the colors pop in these prints, and they just leave you with a happy feeling.
$325 at Home on the Range
-
-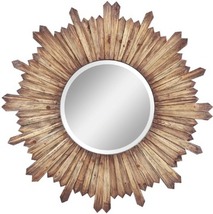 Mirrors
Mirrors are a fantastic way to open up a room, and to add a unique piece of visual interest to nearly any wall. I love the shape, color and texture of this fun round mirror.
$306 at Home on the Range
-
-
-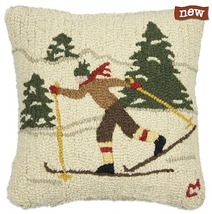 Throw Pillows
This cross country skier pillow is one of my favorites. It has great texture and adds a rugged homey-ness to anything it touches. Other pillows feature mountain icons like bears, moose, snowshoes and log cabins.
$85 at Home on the Range
-
-
-
After two decades in Steamboat, Kim Romick, a Nebraska native, says when it comes to design, "It doesn't take much to be inspired here in Steamboat, we live in an amazing place!" She carries that local inspiration through in a personal design style she calls "classic, comfortable, un-cluttered."
Local artist she loves: "Julie Anderson's clay finishes are amazing, she can drastically change a room and does so with an artist's eye."
On her favorite part of designing a home: "The beginning, when you have a blank canvas is my favorite stage. I love to start with fabrics, and from there it just takes on a life of it's own and a plan comes into focus."
Advice on using traditional Steamboat décor kitsch: "I love antlers, not to be used in excess. They're so sculptural and can be tucked in almost anywhere. I love them on a dining table set at Christmas."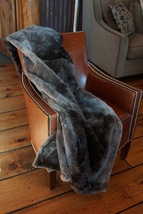 Sheared Beaver Blanket
This is the ultimate in luxury. Incredibly soft and warm, the whole family will fight over this.
$2,850 at Romick's Home Collection
-
-
-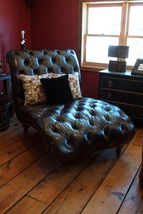 Tufted Leather Chaise
Remarkably comfortable and built for two, this chaise adds big interest to any room.
$4,475at Romick's Home Collection
-
-
-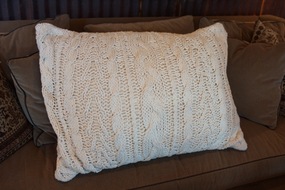 Oversized Cable Knit Pillow
Add chic ski chalet styling to a cozy up your bed.
$289 at Romick's Home Collection
-
-
-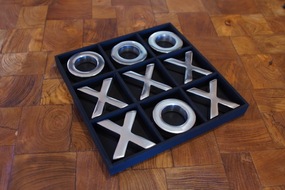 Tic-Tac-Toe
An attractive game board is pretty enough to keep out all the time – and inspires family competition anytime.
$35at Romick's Home Collection
-
-
-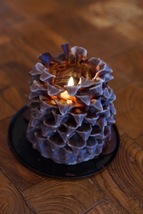 Pinecone Candles
A pinecone candle leaves a home smelling of a Colorado pine forest. Our clients buy them by the case.
$35at Romick's Home Collection