A Literary Spring Fling
02/24/2013 05:24PM ● By Christina Freeman
By Jennie Lay
Cooks will delight when Off the Beaten Path welcomes cookbook author Jennie Iverson on Thursday, Feb. 21, to share her new book "Ski Town Soups," which features local soup recipes from Truffle Pig and the Paramount among the 100 different soups by award-winning chefs.
The Bud Werner Memorial Library's second annual spring author series features five free talks with award-winning authors. Each event starts at 6:30 p.m. in Library Hall and is followed by a book signing – and Off the Beaten Path will be on site for book sales during each event.
Jim Davidson: Monday, March 18
Colorado author and climber Jim Davidson speaks about his bestselling memoir "The Ledge: An Inspirational Story of Friendship and Survival," which he co-wrote with former Denver Post and Rocky Mountain News reporter Kevin Vaughan. Davidson's story is an epic of ice climbing survival on Mount Rainier and his talk includes a slideshow.           
_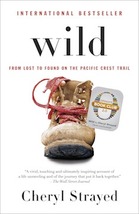 Cheryl Strayed: Thursday, April 11
Oprah Winfrey picked Cheryl Strayed's No. 1 New York Times bestselling memoir "Wild" as her very first book in the re-imagined Oprah's Book Club 2.0. Read our article about Steamboat Magazine's interview with Strayed: Cheryl Strayed Reflects on What's Wild
_
_
_
_
_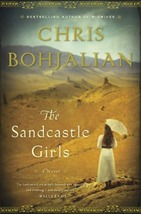 Chris Bohjalian: Wednesday, April 17
Beloved Literary Sojourn author Chris Bohjalian (author of 15 books including "The Double Bind," "Before You Know Kindness" and "Midwives") returns to Steamboat to share his latest New York Times bestselling book,"The Sandcastle Girls." As the grandson of Armenian survivors, he calls this story of the Armenian Genocide the most important book he will ever write.
_
_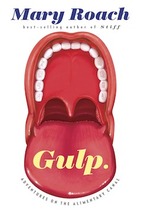 Mary Roach: Tuesday, April 30
Ever-curious author Mary Roach has been called America's funniest science writer, having educated and entertained us with the minutiae of subjects like cadavers ("Stiff"), sex ("Bonk") and zero gravity ("Packing for Mars"). She visits Steamboat to take us down the hatch with her brand new book, "Gulp: Adventures On The Alimentary Canal."
_
_
_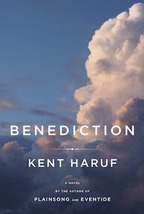 Kent Haruf: Wednesday, May 15
Kent Haruf was a National Book Award finalist, Los Angeles Times Book Prize winner and New Yorker Book Award winner for his novel "Plainsong." He arrives in Steamboat to discuss his much-anticipated new novel "Benediction," a story of life and death, and the ties that bind, once again set out on the High Plains in Holt, Colorado.