Top Picks from the Booksellers
02/24/2013 04:19PM ● By Christina Freeman
By Harriet Freiberger
Steamboat Springs' bookstore on Ninth Street draws readers like Mount Werner draws skiers. Those who venture into Off the Beaten Path can enjoy the luxury of one-on-one guidance in book selections. Taking advantage of the staff's diverse backgrounds and interests is likely to result in "a good read."
Emily Katzman, who studied history in college, recommends "Blasphemy," a collection of short stories by Sherman Alexie (soft cover, 480 pages, $27). This widely-read Native American writer is "definitely not the romanticized version of the American Indian," says Katzman, noting the author's honesty in dealing with themes of race and ethnicity, gender and sexuality. "His fiction speaks to truth," and is carefully structured in thought-provoking layers. Katzman sees her choice as good for Steamboat "because we have so many smart women here."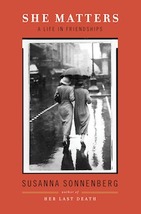 Katzman's nonfiction recommendation is "She Matters" by Susanna Sonnenberg (hardcover, 272 pages, $24). The author's vignettes become snapshots of friendships, to reveal a woman's passage through various times in her life – camp, college, parent playgroup, relationships that have come and gone, each awakening reflection.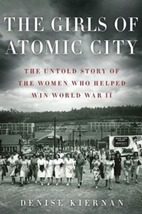 History that centers around women's lives also attracted bookstore owner Ron Krall to his recommendation, "The Girls of Atomic City: The Untold Story of the Women who Helped Win World War II," by Denise Kiernan (hardcover, 400 pages, $27). In the land that was once home of the Cherokee tribe, a new secret in 1942 came to what is now east Tennessee. Women from small towns across the South made it possible to open and run the Oak Ridge plant that manufactured material for the atomic bomb.
Krall is a physician who decided early in his career to go into the pharmaceutical industry, where he spent 25 years developing drugs and medicines. As the former chief medical officer for Glaxo Smith Kline, science has been "very much a part of who I am," he says. Even so, reading has been for him a way of experiencing what seemed like a voyage. "Someone asked me, 'What do you admire most?' My reply came without pause, 'the elegantly answered question,'" Krall says. "Kiernan's book answers questions about a past in which few people now living have been a part. The girls of Atomic City were not in charge; but, because they read, transcribed and wrote, they knew the secrets – and kept them."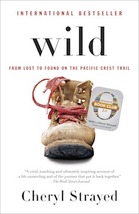 Kim Keith, the bookstore's event coordinator, observes that "we learn what we admire through books, just as we do with people." In Keith's recommended "Wild," by Cheryl Strayed (trade paperback, 336 pages, $16), a young woman travels more than 1,100 miles on a solitary hike of the Pacific Crest Trail from the Mojave Desert through California and Oregon to Washington state. Encountering rattlesnakes, bears and threatening storms, she relates the natural confrontations to her emotional struggles and learns "to push through" the tragedy that came close to blockading her life.
Keith studied psychology and sociology in undergraduate and graduate school, then turned to creative photography. As she points out, "I have millions of visions bouncing around in my head and it's a form of expression for me." Metaphor highlights her avant-garde art work, so it's no wonder she chooses for a second book "Where the Mountain Meets the Moon" by Grace Lin (trade paperback, 304 pages, $8). Within its traditional framework, each of many stories in this Newbury Honor children's book teaches a moral. Together they reveal the magical journey during which a little girl befriends a dragon who cannot fly. Keith's artistic perception readily grasps the profound thoughts that come from the child's increasing courage. "We can't go on all these adventures, but we can sure put ourselves in the minds of other travelers. Books have become my friends," she says.
As Katzman says, "Anyone who doesn't like to read has just not found the right book."