Snowy Swimmers at the Old Town Hot Springs
01/31/2013 03:59PM ● By Grant Johnson
Swimmers enjoy the hot springs in the midst of the latest snow storm to pass over Steamboat Springs.
It is snowed so hard in Steamboat this week! The snow doesn't stop these happy swimmers from taking a dip every day at the Old Town Hot Springs. Olga Chase swims nearly every day.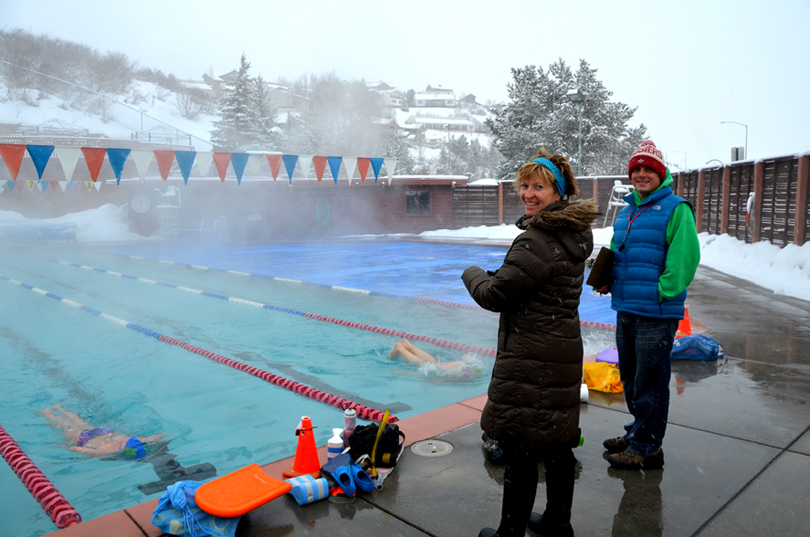 Here's a photo of our local swim team. The kids swim every day in the lap pool at the Old Town Hot Springs, no matter how hard the snow is falling. The coaches (Jill Ruppel and Sam Huff) are the ones who have to bundle up!
Photos courtesy Shannon Lukens.