Family Camping - The Unvarnished Truth
08/14/2012 01:00PM ● By Christina Freeman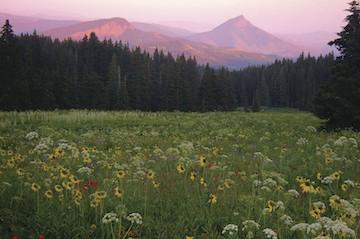 Story and photo by Susan Cunningham
As we drive up Rabbit Ears Pass, I look out the window at the green valley below and feel adventure: that thrill of hiking into the wild, everything you need on your back, not seeing a computer screen or your own face for days.
Then someone cries, and I turn: our 1-year-old frantically searches for her pacifier, and our 3-year-old pleads for a treat and I remember, we aren't backpacking. We are camping for one night with kids. Our car is crammed with so much stuff, I can't see the dog. As if on cue, he joins in, howling.
My husband, worried about mosquitoes, didn't want to come. but I insisted, hungry to sleep outside after our three-year hiatus brought on by pregnancies and cranky babies. the growing chorus of cries makes me wonder if it will be worth it.
We pull into Dumont Lake Campground. I'm secretly relieved to find it's full – now we have an excuse to go home and watch a movie. But we spent so much time packing, and people camp with kids all the time, right? So we drive onward. And find it. A perfect campsite on U.S. Forest Service land: million-dollar views of Rabbit Ears, flat ground, and no one nearby to hear the inevitable whining of children.
We set up our tents and I practically skip around the site. The girls play in a large puddle and I smile at my husband. "Aren't you glad we came?" I ask, but he's caught in a dark cloud of mosquitoes. We spray everyone with natural, kid-friendly repellant, which doesn't work, then pull out unadulterated Deet.
The tents are finally in place and I start thinking about happy hour when I see the girls drinking. Only I haven't given them water. I watch long enough to see the youngest scoop up brown puddle water and slurp it down, smacking her lips and reaching for more.
"No!" I shout, throwing both girls into a tent and watching for signs of giardia. Then, like magic, the girls discover the air mattresses. They jump for hours, safe from mosquitoes and nasty puddles, stopping only for a dinner of hot dogs and couscous.
Fueled by this success, we set off for the ears, swatting mosquitoes with every step. We some how make it to the top of the four-wheeler road, one kid on each back. We look over the other side, washed in golden light from the setting sun. My husband takes my hand.
Then, to the rhythm of the baby's cries, we hike down into pink air. Even if I end up with west Nile, the views might just be worth it.
Back at camp, we get ready for bed. But the thing is, no one wants to sleep.
"Aren't you glad we came?" my husband asks around 3 a.m. I have no answer.
By sunrise, we're enjoying a hot meal at a local restaurant and re-telling our camping stories, which already sound better. Then we go home, take baths and sleep, dreaming of our next adventure Sunset falls on nearby peaks, as seen from Rabit Ears Pass.