Scents & Sensibility
04/01/2012 01:00AM ● By Jennie Lay
Savannah Bongionno
by Jennie Lay
5 discerning women put Steamboat's homegrown bath and body products to the test.
(See the end of the article to meet the producers and find out where to get their goods!)
For most of us, remarkable places inevitably evoke locally grown specialties. Maine has lobster. Napa is synonymous with wine. And the Yampa Valley? We boast grass-fed beef, Olympic medalists and now, beauty products.
Throughout the fall and early winter, "Steamboat Magazine" called upon five women to help us explore the local producers who are turning out hundreds of hand-crafted bath and body products – many of which feature organic and locally harvested ingredients. It felt like five mini-spas devoted to locally produced products erupted all around Steamboat Springs. Each woman scrubbed, soaked and doused herself in handcrafted soaps, lotions, bath salts and lip balms. So did many of their kids, moms, sisters – and even a few adventurous husbands.
Right here in the midst of Steamboat's high altitude, dry air and clean, mineral-rich waters, Jane Bennett, Tawnya Fabian, Sue Chen Davies, Jennifer Tamburrino and Savannah Bongiorno discovered Yampa Valley beauty products guaranteed to make their senses sizzle, and their skin shimmer and shine. Their secrets are out – read on for the group's collective "must-have" list for locally made bath and body products, complete with enlightening "tasting notes."
Try them for yourself. Buy them for a friend. Give them to your Valentine.
Lather up. Steamboat is making stellar soaps.
So many interesting soaps are being created around here that we could devote an entire story to these products. Producers are going big with organic and all-natural ingredients, locally harvested botanicals and even goat's milk. But without a doubt, and with a difference of opinions on favorite scents, our testers heaped praise on the premium olive oil soaps from Mountain Soap Factory. Get them in a wide variety of beautiful scents – or unscented, a favorite for sensitive skin.
"I like simple, pure ingredients like the ones that Mountain Soap Factory offers… they are absolutely yummy. My very favorite soap is the rose one. The fragrance is amazing! It takes you away to soothing calm and peace, and then the 30% olive oil richness lathers up to the creamiest consistency imaginable. They leave your skin so moisturized after the bath that you need less lotion, and we know that living here makes for the driest of skins and the constant purchasing of creams and lotions to combat it!"– Jane
"I am completely and totally in love with the Coconut Lime Verbena Premium Olive Oil Soap. The fragrance is out of this world, and it lathers up beautifully – rich and creamy. Just perfect! The flyer I picked up indicates that their 'boutique soaps' can be made available for wholesale purchase for hotel amenities, private labels, corporate gifts, wedding favors and monogramming.I completely agree that these soaps are worthy of that sort of distribution, and would make Steamboat proud by having recognition beyond our city limits." – Tawnya
Honorable mentions: "Velvety and moisturizing" herb and lavender botanical bars from Ranch Organics and "clean and yummy" Lemon Goat's Milk Soap from Rising Sun Ranch.
Bonus pick:Ranch Organics is newly ramping into production and its signature goat's milk soaps weren't quite ready for everyone's trials. As the sole lucky soul who scored a late-breaking chance to sample: they're divine! Made with real vitamin-rich milk from grass-fed goats, organic shea butter, and coconut oil, the bars last long and feel extra creamy and luxurious. Pick a seasonal blend of essential oils: sweetgrass, rose geranium, lavender or cedarwood. Mmmm….sweetgrass. – Editor
Prefer a gel to a bar? Steamboat Soap Company's rosemary mint body wash runs away with top honors.
"This is the BEST way to wake up sleepy, slumbering eyes in the morning shower, so fresh and invigorating." – Sue
"It creates an aromatherapy/body cleansing experience that truly fills the room and invigorates the mind and spirit!"– Jane
Soak.
Little Moon Essentials reigns over the bath ritual with its bath salt trio: Re-Lease (a golden "solar" mineral purification treatment), Letting Go (ginger infused) and Re-Turn (a "lunar" mineral nourishment with essential oils).
"Each one was equally wonderful….I found them all to be soothing. They'd be great in a themed gift basket." – Tawnya
"Follow the instructions on the uplifting packaging and let yourself go." – Sue
Honorable mention:Bubble Creek's cucumber melon bath salts.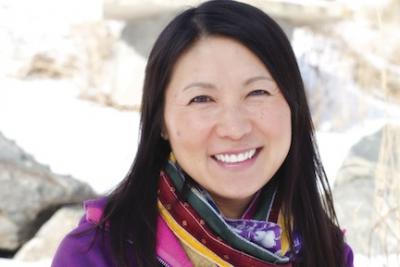 Sue Chen Davies
Scrub.
Bubble Creek takes three-way top honors for exfoliation: oatmeal honey, alfalfa and felted wool soaps. The felted wool soaps include wool that the teenage girls who own the company have felted from their own Yampa Valley sheep. After finishing their 4-H sewing projects, they use the scrap fabric to make these home-grown bars.
"The soaps worked for exfoliation as well as basic washing. I used these in the shower. The alfalfa soap would be an excellent, unique gift and smelled so nice." – Sue
"The felt is an unexpectedly terrific exfoliant with actual wool in it that takes off dead skin, etc., in the most delightful way. I like it so much more than soaps with oatmeal or grain that I have used in the past to scrub my rough spots; it also lathers up very nicely." – Jane
Keep lips kissable.
The big smooch goes to Rising Sun Ranch's lip balms. Made with local beeswax, they come in six luscious flavors and offer natural sunscreen via coconut and avocado oil.
"This is great for everyday use. There is nothing glossy about it – just nice for keeping your lips from getting chapped. I enjoyed the refreshing lime scent." – Savannah
"I am definitely a lip balm addict, and quite particular about fragrance and texture. The peppermint lip balm was great!" – Tawnya
Drink it up, dry skin.
MJ's All Natural Body Lotion nourished their skin and won everyone's hearts. Ingredients include aloe butter, avocado butter, mango butter, shea butter, Pomace B olive oil, coconut oil and Vitamin E-rich palm oil. Among the many enticing scents, it's even available in chocolate.
"I don't know how she does it, but for me it totally works for everything, and that is the one lotion product that I have been searching for. She only makes a single item, one lotion, and then adds different scents. This lotion is smooth, not sticky, and moisturizes all day. I use this after my shower or bath in the morning and my skin is soft all day." – Jane
"A small amount goes a long way. The fragrance is perfect, leaving a light scent on the skin. The texture is also great for Steamboat's dry air, and rubs in with no remaining greasiness. Great for legs, arms and chest after a bath and before bedtime."—Tawnya
Honorable mention: Steamboat Soap Company's whipped lavender cream.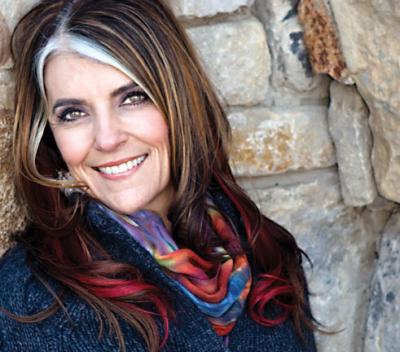 Tawnya Fabian
Beyond dry: Cures for cracks.
Healing herbal salve and hand balm from Rising Sun Ranch swept the votes for favorite products to combat extra parched skin.
"I used the herbal salve for chapped lips, dry patches on face, a rash on my daughter." – Sue
"Put the hand balm on at night before bed to let it soak in. It's great for my hands being in chemical and water all day. They definitely get dried out. We all have dry heels and it would be great for that too." – Savannah
Bug off.
Skeeter Juice, a 100% certified organic bug spray made by Ethereal Moons, is loaded with essential oils proven to keep the mosquitoes away.
"I having been using this bug spray since last summer. Remember you have to reapply constantly."– Jennifer
Inhale.
Aromatherapy mists help perk you up or chill you out. For down-time, the ladies loved Quiet Time Mist and Nite Nite from Rising Sun Ranch. To combat a mid-day slump, they loved their Eye Opener spray.
"I sprayed Nite Nite on my pillow for a few nights in a row and had very restful sleep. In my hospice volunteer work, if the client wishes and allows, we use aromatherapy with great success. There are so many different oils and benefits;
I wholeheartedly support this method of relief and aid." – Jane
"Eye Opener is a great afternoon office pick-me-up. Lavender, citrus, totally refreshing." – Sue
Honorable mention: Bubble Creek's Sweet Pea Moisturizing Mist.
"This is a double bonus. Use it as a body spray to make you smell good but with that you are putting moisture into your skin." – Savannah
Treat your toes.
Cowgirl Peppermint Feet from Rising Sun Ranch is the top pick for a refreshing foot rub right before bed.
"This lotion has a really strong scent, but it truly is nice for your achy feet…. I found this to be a nice mini-treatment after a long day on my feet."– Savannah
Feeling under the weather?
Forget the Vicks VapoRub. Both Healing Chest Rub from Rising Sun Ranch and Vital Vapor Rub from Little Moon Essentials made more than one ailing product tester feel much better.
"I had a cold/sinus infection and the Healing Chest Rub definitely helped me breathe (and was way less greasy than Vicks VapoRub!)." –Tawnya
Sore? Restore!
In a town marked by athletes, sore muscles abound. The women testing these beauty products were no exception. Dream Cream from Little Moon Essentials earned stellar reviews across the board, with Saddle Sore Muscle Rub from Rising Sun Ranch a close second. Both work their magic by heating up muscles, loosening the knots, then leaving a lingering tingling feeling.
"I love the Dream Cream. It's intense and tingles and creates heat. I use it after a good work out with sore muscles. I use it on my husband's neck and shoulders and he loves it too." – Jennifer
"Dream Cream is very good for pain relief….cayenne and ginger in addition to everything else has the best slow burn that hurts so good."– Jane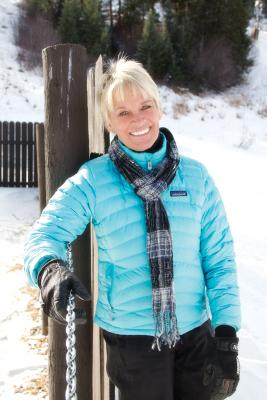 Jane
"I am recovering from ACL and meniscus surgery on my left knee so these products really helped me out. Saddle Sore Muscle Rub was the best product for a good five-minute massage before bed. It is an oil based salve so it takes some time to rub in but the lingering effects are a nice warm soothing of the aching muscles and tendons. Dream Cream was also great for sore muscles. Quick absorption and you can really feel the cayenne go to work."–Sue
Meet the producers. Get their goods.
The group sampled dozens of products – but their skin and senses were tickled by a small fraction of the beauty products made in the Yampa Valley. Seek out some of their favorites – then explore the abundance and pick a few of your own.
Bubble Creek Soap Company
Started in 2001 by Abbey and Belle Horn, Bubble Creek Soap Company aimed to make "girl soaps" modeled after soap-on-a-rope. Abbey, 16, and Belle, 14, have since expanded to include more than 50 products including lip gloss, lotions, bubble bath, shower scrubs and gels, body glitters and sprays, soap with toys, bath salts, shaving supplies and felted soaps. The girls are making soap around a busy ranch, school, volleyball, 4-H, FFA and church schedule, and they plan to turn the proceeds into a college education. In 2009, they were spotlighted in Forbes.com as teenage entrepreneurs to watch. Visit Bubble Creek Soap Company on the web at www.bubblecreeksoap.com.
Ethereal Moons
Andi Kohler and Craig Stanton, better known as the friendly veterinarians who own the Animal Healing Center, blend the highest quality organic oils and herbs using shamanic tools to create aromatherapy mists that clear everything from your sacred space to lingering mosquitoes. Visit Ethereal Moons on the web at www.etherealmoons.com.
Little Moon Essentials
A studied aromatherapist and herbalist, Laura Lamun put down retail roots for her naturally therapeutic soaks and salves at the Magic Factory, 2475 West U.S. 40.  Visit Little Moon Essentials on the web at  www.littlemoonessentials.com.
MJ's All Natural Body Lotion
After nearly a decade as a massage therapist, Marti Wood answered her clients' pleas for anything that would help keep their skin soft in Steamboat's climate. Buy it at the farmers' market all summer, or online year round. Visit MJ's on the web at www.mjslotion.com.
Mountain Soap Factory
Joanne and Stuart Churchill rely on olive oil as the main ingredient in their nurturing, natural, hand-cut soaps. But they'll also indulge you with creamy goat's milk, glycerin and shea butter bars. Find them on the fine pillows at The Home Ranch or the farmers' market throughout the summer, and year round online. Visit Mountain Soap Factory on the web at www.mountainsoapfactory.com.
Rising Sun Ranch Creations
Owner Sandy Morris sets up shop at the farmers' market all summer long. But why wait for summer when there are so many of her small batch products to sample? Her wide range of all-natural body products are available online – including an All Natural Tattoo Balm to help your ink last longer. Rising Sun Ranch Creations won the 2011 Ann Copeland Emerging Producer Award from Northwest Colorado Products.  Visit Rising Sun Ranch on the web at www.risingsunranch.com.
Ranch Organics
The newest bath product company in the valley brands itself "Ranch to Tub." Debbie Dygert makes rustic yet refined organic bath products at her Elk River Valley ranch north of Steamboat, highlighted by her luxurious signature goat's milk soaps. Visit Ranch Organics on the web at www.ranch-organics.com.
Steamboat Soap Company
Owner Debbie Dygert got her start making whimsical botanical soaps in her converted barn. Now she makes all kinds of body products with a signature Steamboat flair. Visit Steamboat Soap Company on the web at www.steamboatsoap.com.
Article Gallery [4 Images]
Click Any Image To Expand