Town Quirks
12/01/2010 01:00AM ● By Anonymous
Holiday 2010:
Town Quirks
2,500-Day Man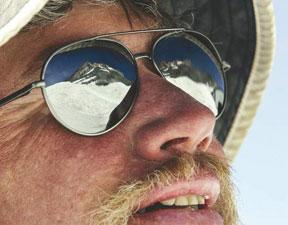 Rainer HertrichBeat your chest all you want about notching 140 ski days on Mount Werner last season. You have a long way to go to catch Copper Mountain snowcat driver Rainer Hertrich, 48. On Sept. 4, Hertrich hit a quad-busting milestone: his 2,500th day in a roskiing, all on teles. Schussing Colorado, Oregon and Chile (with a day or two in Steamboat), that's every day since Nov. 1, 2003, since the Marlins won the World Series, through bouts of the flu, a separated shoulder and four broken ribs. En route, he's amassed 82 million feet of vertical, and a quirky record in Guinness, with the ultimate goal 100 million. "The vert is more important," he says. "One-run days don't make me too happy."Local note: While not quite in Hertrich's league, plenty of locals have impressive streaks in Steamboat. Among them: Ben Tiffany, who regularly puts in 140-150 days per year (and once tallied close to 200); Marko Ross-Bryant, who lives atop the gondola and reads the 5 a.m. snostick every day; and Billy Kidd, who gets about 100 days in a year locally who whose sign at Thunderhead Lodge says it all: "Billy Kidd is Skiing Today!"
Meet Mr. Moots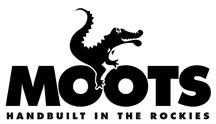 The Moots alligator logo ("Mr. Moots") came from a cartoon that company founder Kent Eriksen drewhen he was in junior high school. Eriksen's favorite pencil-top eraser was a loveable, smiling alligator character that accompanied him throughout school. One day, while bored in class, he squeezed together the alligator's cheeks as if encouraging him to speak. Lo and behold, out of his mouth came the faint cry of Moots, Moots, Moots. From that day on, he named his pencil-top eraser Mr. Moots and the character soon took on a life of his own, appearing in handwritten comic strips chronicling his various outdoor adventures including skiing, cycling and hiking. Thirty years ago, when it came time to name his first custom bikes, the choice was obvious….Moots. And noyou knothe rest of the story...
Guide to Pictures Tourists TakeA picture is worth a thousand nerds
Don't knock it till you try it. Tourists aren't the only people who can take photos are Steamboat's Iconic locations. Here's a look at a feyou might want to take and hang on your fridge.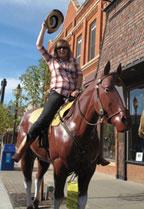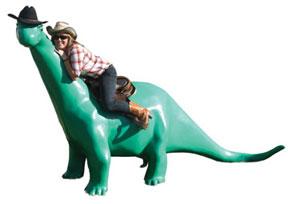 Article Gallery [4 Images]
Click Any Image To Expand