Play Ball!
07/01/2010 01:00AM ● By Rob Marin
Summer-Fall 2010:
Feature: Play Ball!
by Rob Marin
Triple Crown Still Rounding the Bases in Steamboat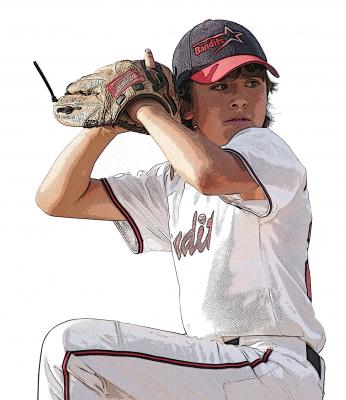 Photo by Peter ArnoldOn Saturday Night Live in the '70s, a Dominican-born Mets infielder named Chico Escuela (played by comedian Garrett Morris), stammered out one of the all-time famous quotes of his sport: "Beis-bol, been berra berra good to me."  The Chicago Cubs' Sammy Sosa, a real-life Dominican home-run hitter, poked fun at himself by repeating that line at the height of his career in the late '90s. These days, Steamboat Springs might consider adopting those words as an unofficial summertime slogan. Because for many local businesses,  baseball and softball have been very, very good as well.
Each July and August, elite young players from across the country travel here to compete in the Triple Crown World Series baseball championship. The event has become a pilgrimage for hundreds of die-hard baseball families. Besides bringing youth competition and a family atmosphere to town, it also represents a significant source of income for the community.The event has been held in Steamboat since 1997, but the roots of competitive baseball and softball in the Yampa Valley go back even further. Triple Crown Sports, a sports event promotion company, was founded by Colorado native Dave King, who has been organizing tournaments here since the early 1980s. "The company started as adult slow-pitch softball," says Thad Anderson, Triple Crown's World Series Director, "and fairly quickly snowballed into a national sports organization."
Though  Steamboat officials were generally receptive to King's early softball tournaments, some locals soon called foul on the drinking and loud behavior of some participants. "There were years where there was discontent," admits Anderson. Chris Wilson, director of Steamboat's Parks and Recreation Department, says the city approached Triple Crown during the mid-'90s with the idea of shifting to youth sports programs, hoping to attract a crowd more in line with Steamboat's family-friendly reputation. Community leaders and business owners alike say this transition resulted in a positive and profitable partnership between Triple Crown and the town. "It's not easy to create relationships like we have with Triple Crown," says Rex Brice, proprietor of several Steamboat restaurants.  "I think it's a good fit for our community. [The Triple Crown organizers] are good people and they bring what we need to Steamboat—family-oriented, drive-in travelers."  Anderson emphasizes that the organization strives to "keep that simple magic" of baseball competition for players and their families, while contributing toward the economic vitality of the valley.
The inaugural Triple Crown World Series took place in Golden in 1995, attracting 45 teams. The event moved to Steamboat two years later and quickly became a hit. It has averaged more than 270 teams per year over the last decade, peaking in 2007. The event hosts competitors in seven age groups, from 8 to 14, competing in two divisions; the most elite teams play in Division 1. Attendance has dropped over the last couple of seasons due in part to the recession, but more than 240 teams are slated to make the trip this year. According to organizers, televised Triple Crown World Series games in Steamboat reach 35 million households nationwide.Prior to the World Series each summer, Triple Crown hosts a girls' fast-pitch softball camp and Mountain Magic tournament in June, along with Division 1 and 2 World Series-qualifying baseball tournaments.  An adult slow-pitch softball tournament takes place over the July Fourth weekend, with up to 140 teams competing. Anderson says Triple Crown is noalmost entirely focused on youth programs, describing the Steamboat July Fourth tournament as "a homage to the old days" of adult softball. Altogether, Triple Crown's events bring thousands of players, coaches and their families to town over nine weeks of the summer.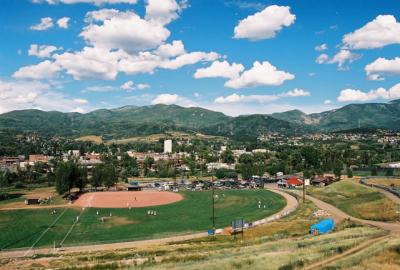 Triple Crown brings an average of 270 teams to town per year, with the average family spending $1,956 and teams spending as much as $30,000 per visit. Photo Peter ArnoldBut are these folks the tourists Steamboat should be attracting? Do they contribute to the local economy on the same level as mountain bikers, music lovers, wine aficionados and fishermen? The stats say maybe even more so. Sandy Evans Hall, executive vice-president of the Steamboat Springs Resort Chamber Association, says the Chamber's semiannual visitor surveys place Triple Crown visitors among the higher-spending visitors. The average length of a summer visitor's stay in 2008 was 5.3 nights, while Triple Crown visitors averaged 5.9. The average individual spent $73 daily, while the Triple Crown visitor spent $76. Groups from the Front Range spent $1,025 per visit on average, compared to out-of-state tourists, who dropped around $1,400. Yet the average Triple Crown family spent $1,956. Hall says lodging and food typically represent the majority of visitor spending, at 37 and 32 percent, respectively. Chris Gay, head baseball coach of the Texas-based Arlington Heat, estimates each team he brings to the World Series spends $25,000 to $30,000. Gay says his teams start spring training in January, and for them the Steamboat World Series is the climax of their summer. "That's our big event," he says. "That's our ending."
But Triple Crown types aren't coming entirely because of baseball, either. Gay, a former Chicago White Sox AA player (and as serious about baseball as they get), says his players' families choose the Steamboat World Series over other major tournaments for the same reasons that motivate most visitors: a great climate and a variety of mountain-town activities. "It's 102 degrees here [in Texas] in July, and there it's 75 or 80. There you have a family vacation wrapped around baseball," he says, noting that Texas kids don't often have the opportunity to get into the mountains and go rafting, hiking or fishing. "If you go to Omaha (the site of another major baseball event) what is there to do? There are casinos and that's about it." Gay, who instructs and coaches a wide range of age groups, will bring three teams at a time to the World Series. He says Steamboat is easily the preferred destination for his players and families. "We started going there about 2000 and we've been going ever since." His 11-year-old son Christopher, a catcher for the Heat, agrees. "There's a lot of stuff to do besides playing baseball," he says. "It's really fun." He says his favorite things about Steamboat are "probably the [Amaze'n] Maze.  And the Alpine Slide. Oh, and the breaking balls don't break as much."
Steamboat's relative abundance of ball fields undoubtedly made hosting the World Series feasible in the first place. Yet as the tournament grew, the city's Wilson says field space became tight. The city reserves use of certain fields for local leagues, Wilson says, yet "Triple Crown has been a good partner in working with available field space. So far, we've reached a good compromise." When the World Series attracted 350 teams in 2007, the tournament needed 19 ball fields, so games were held in Oak Creek, Hayden and Craig. "We were shipping almost half our teams out there," says Anderson, who notes that declining team numbers have since allowed Triple Crown to bring most of the games back to the main venue. "In 2009 we were able to play more teams tighter in," he says, "offering a more authentic Steamboat experience." Triple Crown is noauthorized to use seven of the 11 fields in Steamboat, as well as two in Hayden and two in Oak Creek for overflow. Wilson says Triple Crown has never paid rental fees for Steamboat ball fields, but over the last several years it spent $15,000 annually toward field improvements in town, along with contributions toward little league programs in Craig, Hayden and Oak Creek. Wilson says that despite putting pressure on available fields, the Triple Crown partnership has been an overall plus for the town's recreational facilities. "I'd say it's been good, bad and ugly over the years, like any relationship," he says. "But we have produced some quality events that have been good for the community. It has allowed us to improve our fields in ways that might not have been possible without Triple Crown."However, both Steamboat and Triple Crown face increasing competition in the world of organized youth sports events. Triple Crown noruns several baseball championships elsewhere, including Las Vegas, Phoenix, St. Augustine, Fla., and Myrtle Beach, S.C. Other commercial sports organizations are also promoting major events. "About five years ago," Anderson says, "the baseball World Series in Steamboat was the pinnacle experience" for youth players and their families. Today, he estimates it's "about sixth to tenth in size" in terms of regional and national youth baseball events. Despite the allegiance of teams like the Arlington Heat, Anderson says it can be a challenge to drafamilies to the same venue year after year. East Coast teams can be especially difficult to attract because of the expense of getting here. But the idea of the World Series leaving makes business owners like Brice nervous. "If Triple Crown goes away," he says, "summer in Steamboat would not be what it is." Brice says that baseball-driven business is what allows some restaurants to stay open year-round for locals.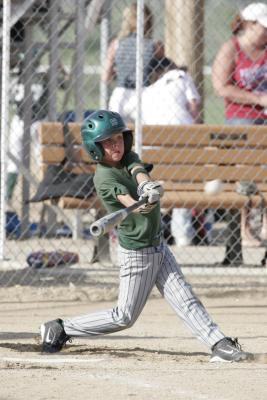 Youth tournaments nocomprise almost all of Triple Crown's activities in Steamboat Springs. Peter ArnoldWhile Triple Crown is considering rotating World Series baseball to different locales, for noits future in Steamboat remains on solid footing. In June, the city and Chamber Resort Association negotiated a ne10-year deal with Triple Crown. Under the agreement, the city is required to pay Triple Crown a sponsorship fee of $65,000 to $80,000 a year, depending on the size and amount of events, as well as at least $75,000 annually for field improvements (with Triple Crown kicking in at least $15,000 a year)."We will be producing World Series events in Steamboat for quite a while," Anderson says. "We'll just rotate different age groups to championship events in other locations."Wilson doesn't think a change in format is too much of a curveball for the town to handle. "Good businesses as well as good governments look at change as something we can all benefit from," he says. "We recognize that it's market-driven." Whatever the demands of the youth sports market, some baseball families remain loyal to a Steamboat World Series. "If they moved it to Denver," Gay says, "I don't think we'd go." And if Chico Escuela had ever played here for the Arlington Heat, I'm sure he would have said that "Steamboat been berra berra good to me" as well.