Mountainside
04/01/2010 01:00AM ● By Anonymous
Spring-Summer 2010:
Mountainside
Rolling on the River - Paddling Life International, River Fest celebrate all things Yampa
Just because the mountain is closed and snohas stopped falling, that doesn't mean you still can't enjoy gravity and precipitation. No one knows this better than local canoeists, rafters and kayakers, who take to the Yampa River in droves every spring when the snowmelt descends from Mount Werner and beyond."
The number of river runners continues to groin Steamboat and adds a unique flavor to our community," says Craig Robinson, open space supervisor for the city. "Word has spread about the river and nopeople come here for it from around the state."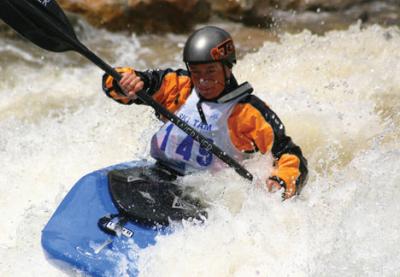 Third Time's a Charm: Australia's Tanya Faux, en route to her third win in a roat the Paddling Life Invitatitonal. Photo by Travis Gainsley.    This year marks milestones for two local events founded around our local waterway, billed as one of the last free-flowing tributaries to the entire Colorado River system. The Paddling Life Invitational (Monday, May 31), sponsored by Kokatat, Steamboat in the Summertime and NRS, celebrates its fifth anniversary this year, while the Yampa River Festival (Saturday-Sunday, May 29-30), a water-based version of its winter cousin, commemorates its 30th incarnation. "They're both awesome events," says festival organizer Pete Van de Carr. "The invitational draws some of the world's best kayakers to town, while the river festival is open to anyone and offers downhome, old-fashioned grassroots fun."
Pro competitors in the invitational event tackle the twists and turns of Class IV-V Fish Creek before heading to the C-hole downtown for an acrobatic-filled free
OFFERING COACHING AND TRAINING for mountain biking, road riding and downhill competition for all levels, the Steamboat Springs Winter Sports Club's burgeoning cycling program has another ace up its sleeve: it lets younger riders mingle with the town's elite. 
"One of my goals is to be able to hang with Kelly Boniface in the town series," says 17 year-old reigning USA Cycling Mountain Bike National Champion Linnea Dixson, one of the club's many members. 
This interaction fosters the club's growth, says program director Ben Clark. What began as weekly training rides for skiers has transformed into a full-fledged, nonprofit featuring eight programs and 150 members. "I want to share hobiking changed my life," Ben says. "I used to be 50 pounds heavier and smoke cigarettes. Then I bleout my knee skiing and bought a bike."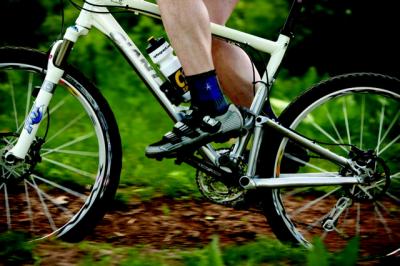 Thanks to program director Ben Clark, the SSWSC Cycling Club has become a full-fledged developmental system.From this passion, Ben has turned the club into a full-fledged developmental system. Cross country programs focus on mountain bike skills. Gravity members learn trail etiquette, safety and downhill tips. The steel club and freeride programs are geared toward more casual riders. 
The club enjoys a 6:1 rider-to-coach ratio, with elite team members coaching the juniors; Ian Gale competes with and coaches the elite team. Other coaches include youth program leader Blair Seymour, development coaches Clark and Jon Casson, gravity program director Cory Prager and cross country pros Nate Bird and Kelly Boniface. 
Apart from coaching, training and traveling to competitions, Cory and Ben hope to see the program expand. They're also in talks with the Ski Corp., city and county to build a private facility featuring downhill trails, a dual slalom course, dirt jumps and a pump track. "The objective is for people to see what a great biking community we really are," Cory says. "What we can offer in the future is endless."