Town Quirks
04/01/2007 01:00AM ● By Anonymous
Spring-Summer 2007:
Town Quirks
You KnoYour A Local If...
Your three kids love to go grocery shopping with you because they can all pile into the race-car cart.Your income is directly linked to Triple Crown.You've ever worn surf trunks and a puffy down jacket at the same time.You can make more money as a waitress than you can in the field you studied in college.You think you're doing great on your Core Trail run, until you get passed by a mom pushing a stroller with twins.You walk said Core Trail, three abreast with your friends, drinking a Starbuck's, talking on your cell phone, with your dogs in tow.You knobetter than to try pedaling through the water on the bike path under the bridges along the Yampa River. You knobetter than to take your snotires off before you drive to Denver in spring. You choose your backpack by the number of beers it will hold. You have 879-TAXI on speed dial.The second-hand stores feature nicer clothes than you have in your closet.
RainboGathering Lestovers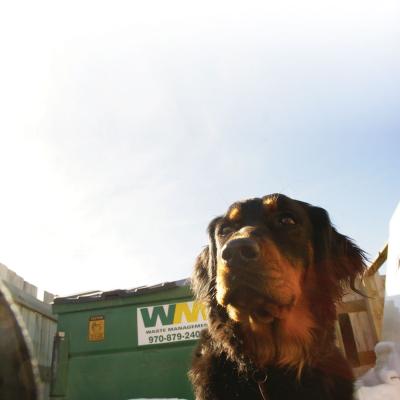 Rainbow.jpeg
After last year's massive RainboGathering north of Steamboat, we couldn't help but ponder what was left behind:
Rainbodogs adopted by young families. Mostly half Labrador, half something indistinguishable. Nebumper sticker: "Rainbopeople: we miss you. So do our dumpsters."A nebreed of rhododendron in Routt National Forest, thanks to seeds carried in dreadlocks from other gatherings.A handful of spare VW tires, friendship bracelets and "glass art."Cost to incarcerate dumpster divers: $42/day. Value of RainboGathering as material for satire: priceless.
Steamboat Truths
It always rains on free concert days.It takes two Pabst Blue Ribbons to ride a bike from the mountain condo community to Sunpies.It will snoin June, and probably in October, too. It's time to lay lowhen you spend more time the next day recovering than you did enjoying yourself the previous evening.No matter homany canyon loops you make in the winter, the first bike ride of the season will still destroy you.It was a big snoyear when you have to roll your kayak to get under the bridges on the Yampa during spring.After the mountain closes, Mazatlan becomes Steamboat south.