Check Out This Year's Interactive Maps From City Of Steamboat Springs
07/16/2014 12:49, Published by Jack Burger, Categories: Community, Sports, Today
---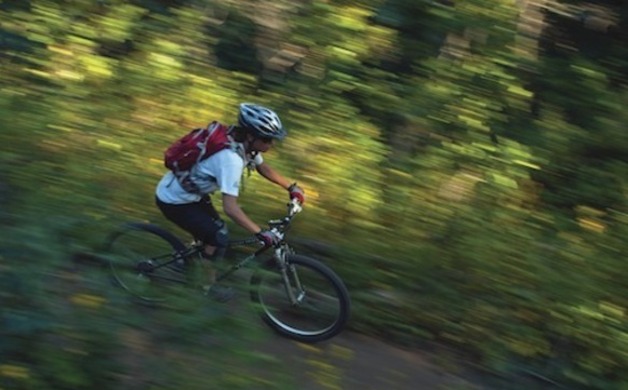 Paige Brookstein descends the Creekside Trail at the Steamboat Ski Area. Photo by Aryeh Copa.
---
---
Planning for a hike, run, or mountain bike ride can be very difficult in a mountain town. The inclement weather and a vast trail system of Steamboat Springs often creates inconsistent and unreliable trail reports and distances.
With the City of Steamboat Springs new Interactive Trail Maps, however, unexpected closures, muddy trail rides, and longer than anticipated hikes are simply frustrations of the past.
The mobile-friendly trail maps show the status of 51 miles of trail within the Steamboat Springs community, including all trails on Emerald Mountain and the Steamboat Ski Resort. By clicking on a trail, users can view the trail's status, length, width, average grade, surface type, and difficulty rating. A GPS tracking system even allows mobile users to locate their own location in relation to the trail.
To view the maps visit
http://steamboatsprings.net/index.aspx?NID=173
 or 
http://maps.steamboatsprings.net/Trails/
---
---
mountain biking steamboat hiking trails city of steamboat springs
---
You might also like
Up Here We Have Trails for All Bikers
With hundreds of mountain bike trails around Steamboat Springs, routes exist for every ability level. It's choosing one that can be difficult. Local Aryeh Copa shares four of his favorites.
---