Wilderness Ranger Cookbook – Pre-­order Announcement
07/14/2014 14:17, Published by Grant Johnson, Categories: Shop+Eat+Drink, Today
---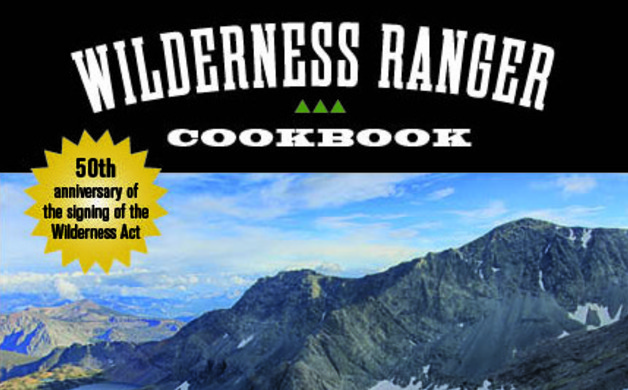 ---
---
It's time to cook your favorite backcountry meal! 
The Society for Wilderness Stewardship (the Society) is proud to announce the second edition of the Wilderness Ranger Cookbook. Its release coincides with the 50th anniversary of the signing of the Wilderness Act of 1964. The cookbook contains more than 100 tried-and-true backcountry recipes from wilderness rangers and volunteers across the United States. These rangers come from one of the four federal land management agencies that administer the National Wilderness Preservation System (Bureau of Land Management, Forest Service, National Park Service and the U.S. Fish and Wildlife Service). The book also includes quotes from wilderness rangers, historical facts, Leave No Trace tips and color photos from our nation's wildlands. In addition, the Wilderness Act of 1964 is reprinted in its entirety. 
The cookbook was funded by Osprey Packs, Inc. of Cortez, Colorado, working in cooperation with the Society. Sales of the cookbook will assist the Society's mission to advance the profession practice of wilderness stewardship, science and education of the National Wilderness Preservation System.
Suggested Retail Price: $16.95 (plus handling and shipping)
Bulk (10 or more) Price: $10.00 (plus handling and shipping)
ISBN: 978-1-4930-0629-8; 160 pages, 6 x 9 size, full color throughout.
Published under FalconGuides imprint, Globe-Pequot Press.
Pre-Order Now!
Orders are now being accepted through the Society for Wilderness Stewardship website, by phone and by email. AMEX, Visa, MasterCard e-checks and regular checks are accepted.
To order by email, please request an order form from rangercookbook@WildernessStewardship.org
To learn more about the cookbook or the Society, please visit http://www.WildernessStewardship.org
The cookbook will also be available at most bookstore outlets, including Barnes and Noble and REI, as well as most Bureau of Land Management, National Park Service Forest Service and US Fish & Wildlife Refuge visitor centers and ranger stations.
---
---
recipes wilderness forest ranger wilderness act
---
You might also like
Steamboat wife and mom Krysta MacGray, whose blog, "My Life In Food," gets more than 30,000 hits per month. Krysta MacGray makes all of her recipes at least twice: once following the recipe, and a second time to improve it.
Healthy Living: Home-Cooked Recipes
Cooking has always been one of my favorite hobbies. When I was a kid, my mom always made elaborate, incredible meals with bold flavors. I credit her and those childhood dinners for my love affair with food.
Feel the coolness of the clay walls, smell the aromatic soaps, gaze into the quiet flames of the fireplace, hear the trickle of the waterfall, taste the crisp, white wine: Visiting the nespa in the rural Routt County home of Jack and Mary McClurg awakens the senses.
---