Inaugural Jump Jam and Photo Shootout Kicks Off Friday, June 13
06/10/2014 15:54, Published by Jack Burger, Categories: Community, Sports, Today
---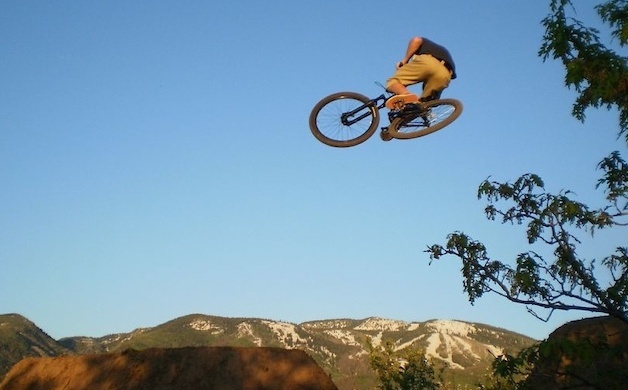 ---
---
Adrenaline fanatics and creative minds alike will have the chance to show their skills at the inaugural Jump Jam and Photo Shootout during Steamboat Bike Week. 

 The Jump Jam and Photo Shootout will take place at 6 p.m. June 13 at the Bear River Bike Park, which was built and completed with the help of the Bell Built grant contest. Bear River was chosen by voters to receive the grant from a nationwide pool of parks and the Jump Jam and Photo Shootout will highlight this new asset to Steamboat's biking community.  
 The Jump Jam will feature BMX pros and amateurs, competing with three runs of gravity defying stunts and maneuvers. The highest two combined scores win. The Pro- Open category will be competing for $500 in cash.
While the riders fly through the air, another competition will be taking place from the sidelines. The Photo Shootout will feature photographers vying for the best shot from the Jump Jam even, and cash prizes totaling $1,000. 
The venue offers beautiful views of Mount Werner and the contest is set for evening to make the best use of sunlight.  
Photographers can submit 5 photos on Pixoto before midnight the night of the contest before the photos are judged.  
Registration is $25 to $35 for the Jump Jam and $50 for the Photo Shootout.  
Riders must wear helmets, and all riders and photographers will sign waivers. For more information and to sign up for either competition, visit www.SteamboatBikeTown.com
---
---
mountain bike photography howelson
---
You might also like
Word spreads quickly in a small town like steamboat springs. and when the buzz reached us about the incredible work photographer Karen Schulman is producing — with an iphone — and that she's teaching those skills, we wanted to hear the story for ourselves.
---