Reiter Rides to 24th in Parallel Giant Slalom
02/20/2014 13:32, Published by Grant Johnson, Categories: People, Sports, Today
---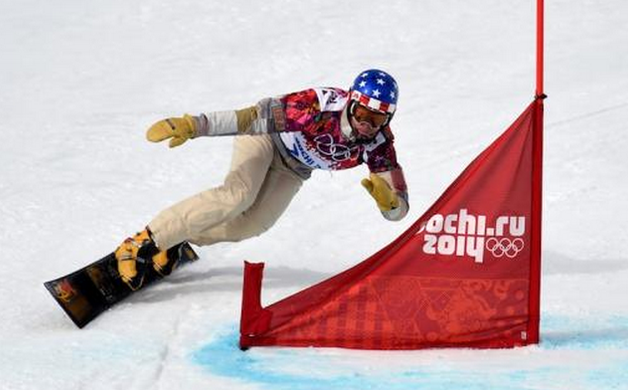 Getty Images/Lars Baron http://my.ussa.org/news/reiter-rides-24th-sochi-pgs
---
---
ROSA KHUTOR, Russia (Feb. 19) – Team USA's sole alpine snowboarder Justin Reiter (Steamboat Springs, CO) finished 24th Wednesday during the parallel giant slalom event of the 2014 Sochi Olympic Winter Games. U.S. born Russian Federation athlete Vic Wild earned the gold medal for the men just a few minutes after his Russian wife, Alena Zavarzina, took the bronze in the women's PGS event. 
Reiter was not able to advance through the qualification round after he hooked a heel edge and lost too much time in the top of the course. The 2013 World Snowboard Championships silver medalist was named to the Olympic Team after scoring a World Cup podium in Sudelfeld, Germany in January, but has been working toward the Olympics since childhood. Recently, Reiter prepared for the 2014 Olympic season by training, working and living out of his truck.
The entire competition can be streamed on NBCOlympics.com. Tune in to root for Reiter as he gets another shot at an Olympic medal Saturday Feb. 22 at the parallel slalom, the final snowboarding event at the 2014 Games. "I do believe I can win a medal and thankfully we have another event that's coming up. Most people think that I'm a better slalom rider. I have a lot of good results there," said Reiter.

Justin Reiter
He's an alpine snowboard racer on the U.S. Snowboarding Team and was a silver medalist in parallel slalom at the 2013 World Championships. Read more
---
---
snowboarding olympics sochi justin reiter slalom
---
You might also like
LOCAL SKIERS AND RIDERS are accustomed to jostling for position to snag Steamboat's untracked powder.
Adventure – as every parent knows – is traveling with children. One challenge is avoiding the dreaded "we're bored" factor. Solving this task provides great fun, and parents get to see a neside of their destination. For families visiting Steamboat, opportunities abound for all ages, from babies through teenagers.
---