Olympian Todd Lodwick Honored as Team USA Flag Bearer
02/05/2014 13:58, Published by Grant Johnson, Categories: People, Community, Sports, Today
---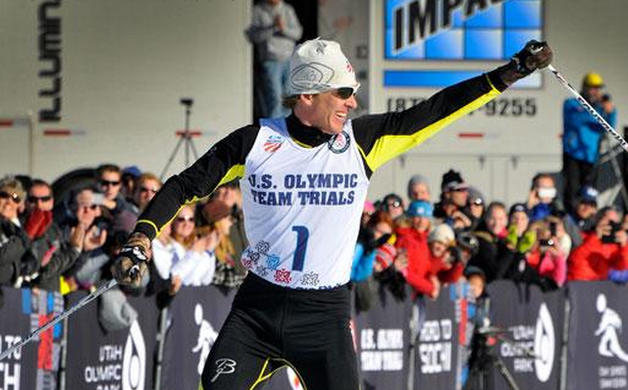 http://my.ussa.org/news/todd-lodwick-honored-flag-bearer
---
---
SOCHI, Russia (Feb. 5) - The U.S. Ski Team's Todd Lodwick (Steamboat Springs, CO) received the ultimate honor from his fellow Olympians, being named flag bearer for Team USA. The Olympic silver medalist and World Champion in nordic combined will lead the American team into the stadium Friday at his record sixth Winter Olympics. Having made his Olympic debut in 1994, Lodwick is the first American to make six appearances at an Olympic Winter Games. No other American has competed in six Winter Games, the most for any athlete worldwide.
"Being nominated to carry the flag at the Opening Ceremony is one of the greatest honors that has ever been bestowed upon me. I couldn¹t be more humbled and excited to be selected among all of the great athletes who were vying for this representation. Going into my sixth Olympic Games, it feels like I have already won a medal, and to cap off my career by representing the United States of America and Team USA is truly a privilege," said Lodwick.
After a brief retirement, he returned to claim two world championship titles in 2009, followed by his first Olympic medal at the Vancouver 2010 Games. In 2013, he led the U.S. men's Nordic combined team to a World Championships bronze medal, and is looking to add to his overall medal haul in Sochi. Lodwick won the Olympic Trials at the Utah Olympic Park in Park City in late December to qualify for the team.
Lodwick is the second nordic combined skier to serve as flag bearer for Team USA. Rolf Monsen also carried the flag in 1936. The last U.S. skier to carry the flag was Olympic silver medalist Bill Koch in 1992.
"I'd like to congratulate Todd on this tremendous honor. Todd is such a deserving representative of our athletes and our nation," said Scott Blackmun, CEO, U.S. Olympic Committee. "His commitment and dedication embody what it means to be an Olympian, and I look forward to watching him represent the U.S. delegation, both at the Opening Ceremony and on the field of play."
---
---
Skiing cross country Nordic Combined olympics todd lodwick sochi olympic team
---
You might also like
Steamboat Springs is always moving. Look outside and you see the healthy pulse of life in mountains. It's no wonder Routt County is one of the fittest in the country.
LOCAL SKIERS AND RIDERS are accustomed to jostling for position to snag Steamboat's untracked powder.
---