Community Owned Solar Garden Panels Available for Purchase
10/25/2013 12:11, Published by Grant Johnson, Categories: Community, Today
---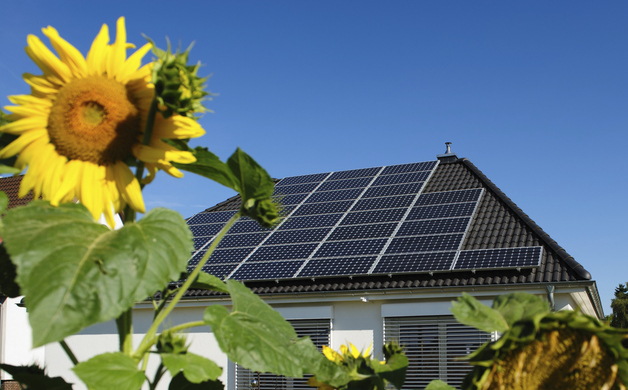 ---
---
Last February we wrote about harvesting the sun in the
Yampa Valley's first solar "garden."
The 570-kilowatt array of about 2,000 photovoltaic panels will be installed on a five-acre site near Craig, CO. The solar panels are now available for pre-construction purchase, according to a post by the
Yampa Vally Sustainability Council
.
The panels can be purchased by any
Yampa Valley Electric Association
customer, making access to solar power easy and flexible. Many home owner's associations prohibit the installation of rooftop solar panels, so installing a centralized solar garden is a welcome alternative. Real-estate ownership has long been a barrier to solar panel installation,  but the solar garden allows interested individuals to work around that. Purchased panels can be transferred to a different YVSC service address or sold with the property.
The pre-construction pricing is set at a 30% discount compared to the post-contruction pricing, though the panels are expected to sell out before construction begins. "T
here is little doubt in my mind that few if any will actually pay post-construction pricing because all the panels will be reserved and gone by then.  Both community solar gardens installed by CEC in Summit County last year sold out before they even broke ground," said Sam Jones, financial consultant to the sustainability council. 

Read the full post for more information: 
---
---
Yampa Valley Craig northwest Colorado renewable energy brightside solar photovoltaic electric solar garden sustainable harvesting the sun solar panel solar power sustainability yvsc yvea sam jones
---
You might also like
The pumpkin pies and cookies will have to be homemade this year as Steamboat Springs' elementary schools replace their usual fundraisers.
Routt County's Land Conservation Crusade
Vernon Summer's modest home is perched just high enough to peer over the bustling fringe of Steamboat Springs and the Yampa River's expansive south valley floor.
---