Custom Collar and Leash Created for Outdoor K9 Contest Winner
10/18/2013 14:07, Published by Grant Johnson, Categories: Living, Today
---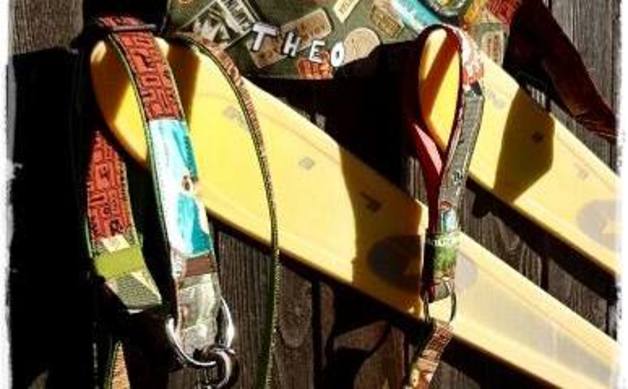 ---
---
Lisa of
Josa Bloom Dog Collars and Accessories
created this custom collar and leash set for Theo and his owner Adam, who won the
Outdoor K9 Photo Contest
this August. "
We designed this together to capture his love of traveling, national parks, camping, fly fishing, Colorado and Theo's love of taking these adventures with him," said Lisa. Click here to see the winning entry, as well as the runner up, Chester, photographed by Cathy.
---
---
prize outdoor k9 winner photo contest josa bloom collar leash custom
---
You might also like
Share your best bike related photos for a chance to win delicious post-ride beverages and food from Mahogany Ridge Brewery and Grill.
It's the dog days of summer, and with Steamboat recently named "Dog Town USA" there's no better time or place to share some pics of your pet!
---