Heather Gollnick Completes Race Across America
07/11/2013 10:52, Published by Grant Johnson, Categories: People, Sports
---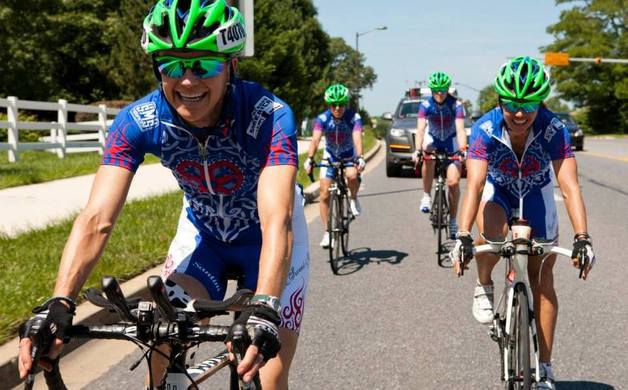 ---
---
In the summer issue of the print magazine we talked with Steamboat resident and five time Ironman champion
Heather Gollnick
. On June 22nd, Gollnick finished a 3,000 mile coast-to-coast race known as the
Race Across America (RAAM)
. The RAAM is the world's 
premier ultra-endurance bicycle race; finishing is quite the impressive feat. Gollnick's team of four, known as "Love, Sweat, and Gears," finished in only seven days and averaged between 18 and 20 miles per hour throughout the race. The team started in Oceanside, California on June 15th and raced east through Arizona, Utah, Colorado, Kansas, Missouri, Illinois, Ohio, West Virginia, Pennsylvania, finishing in Annapolis, Maryland. 

Huge congratulations to Heather Gollnick and her team on this massive accomplishment! Read about Gollnick's experience and get some triathlon training tips in Be Strong. Be Courageous.
---
---
bicycle heather gollnick triathlete steamboat triathlete ironman champion ironedge coaching triathlon eq raam race across america ride farther endurance
---
You might also like
Share your best bike related photos for a chance to win delicious post-ride beverages and food from Mahogany Ridge Brewery and Grill.
---