Annie's Home Consignment
01/09/2013 15:48, Published by Grant Johnson, Categories: Shop+Eat+Drink, Community
---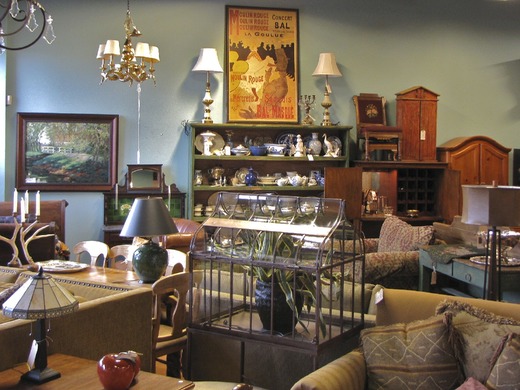 ---
Gallery: Annie's Home Consignment [3 Images] Click any image to expand.
---
---
Annie's Home Consignments - Steamboat Springs, CO 
A favorite among the locals in Steamboat Springs, the name "Annie" is commonly used as a verb, as in "getting Annie'd." Storeowner Annie Tisch says it means when someone "plays the wait-and-see game too long and misses out on a coveted piece." Even Tisch has been "Annie'd" a time or two. So at Annie's, the longer a piece stays unsold on the showroom floor, the lower the price. The store also carries original artwork and jewelry. Hours: Tuesday-Saturday 11 a.m. to 6 p.m. 1755 Central Park Ave., Steamboat Springs; 970-870-1300; steamboatannies.com
- from the Denver Post, August 20th 2011
---
---
home consignment annies furnishings
---
You might also like
A SIX-POINT BULL ELK LOOKS UP in curiosity at the car passing through Marabou Ranch.
Architecture & Design - Tanaka Ridge
Tanaka Ridge - At play on Buffalo Pass. Steamboat Magazine reached far and wide into Steamboat Springs' local architectural and construction trades to find homes that deserve special attention. Enjoy this tour of one of Steamboat's finest homes.
---