Want it to snow? Put a trail map in your freezer
12/07/2012 16:39, Published by Christina Freeman, Categories: Culture, Community, Sports, Living
---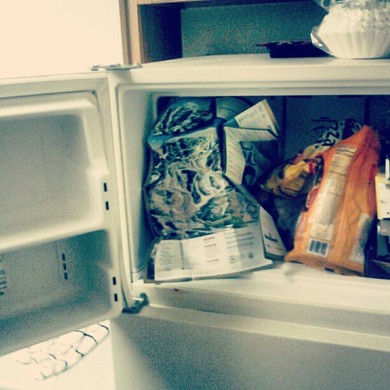 ---
---
If you were in town today you might have noticed a strange, flakey, white substance falling from the upper atmosphere. We at Steamboat Magazine are pleased to confirm that yes, the mysterious precipitation is indeed SNOW! Many among us believe the long-awaited return of snowfall this week is due to carefully planned and executed rituals intended to coax frozen H2O from the clouds. One such superstition is to place a trail map in your freezer. I learned of the practice this week from my Ski and Ride School trainer, who proudly shared "I have about six of them in my freezer between the pizzas." If anecdotal evidence is any indication, trail-map-in-the-freezer is a trick that works. Therefore, join me in freezing some maps, and let's get the rest of this mountain opened up!
---
---
Steamboat Steamboat Magazine Steamboat Springs snow trail map freezer weather superstition ritual snowdance
---
You might also like
The free bus makes it so easy to enjoy all Steamboat Springs has to offer, from Old Town to the Mountain and everywhere in between.
---